Jill Marie O Brien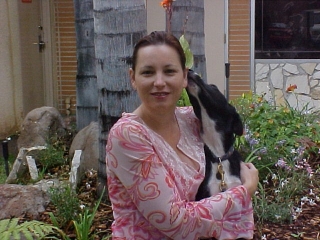 Jill Marie has been working with and training dogs for twenty years. She has been the Director of Behavior and Training at a major Animal Welfare Organization in the Southern California area for 12 of those years. One of her many accomplishments has been the creation and continuing development of that agency's first Animal Behavior and Training Department in its 130 year history.  
Jill Marie's twenty years of dog training experience includes Schutzhund, agility, tracking, Animal Assisted Therapy, and detection training and she has many hours of nose work training and instructing.  Her training philosophy is one of building strong working relationships and bonds between dogs and their handlers using positive, fun and motivational techniques.  She is a strong advocate of ongoing education and development of skills. Not only has she attended many educational conferences and courses, but she has also organized educational events featuring some of the most sought-after lecturers and behavior experts in the world. She believes education for the humans is as important as education for the canines. Jill Marie is a Certified Pet Dog Trainer, certified through the Certification Council for Professional Dog Trainers the only nationally recognized certifying body. In addition, she is a long time member of the Association of Pet Dog Trainers.
Jill Marie competes and trains in agility with her dog, Beckett. Beckett and Jill Marie are a nationally certified Narcotics Detection Team.  In addition to her work with Beckett, Jill and her other dogs have earned many training titles and have competed at the USDAA's Grand Prix of Dog Agility two years in a row. Jill Marie has added a new member to her canine pack, Raven, a one-year-old Belgian Malinois who will someday be a working partner and detection dog.

Jill Marie shares her life with her son and wonderful husband for whom she thanks everyday for their patience and understanding as she continues to build and develop her understanding and skill in working with dogs and their people.
Blog posts by Jill Marie O Brien