Empathy; The ultimate gift to a dog trainer
Jill Marie O Brien
| Wed, 06/23/2010 - 11:03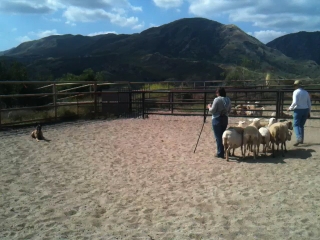 Recently, I made a major change in my professional life. With that, I am engaging clients more independently and getting back to what I love, working with people and their dogs directly. However, as time has moved on and I have developed professionally, I have on occasion lost what it is like to be a new dog or puppy owner.
This can be dangerous at times and unfair to people who don't share the years of experience I do, nor have chosen the path of a professional dog trainer or behavior specialist. Many of my clients, like those of my colleagues have other priorities in their lives beyond their furry friend; which brings me to the point of this conversation, empathy.
Recently, I decided to go back to agility with my very intense border collie Beckett. My friend Beckett has a way of yelling at me mid-course when I make a mistake, no positive reinforcement from him and quite embarrassing when people I've had as students in the past are watching. In addition to revisiting my agility days I thought it would be a good idea to start back to sheep herding with both my dogs, Beckett and Raven (Belgian Malinois). Raven has two speeds, stop and go really, really fast. I never thought I could feel so, well, incompetent; a very humbling experience indeed.
It was a reminder of how hard it is to learn and teach simultaneously. Something our clients are doing all the time. We are teaching our clients a new skill, while they are trying to teach their dog new skills and habits. This is one of the most difficult things for anyone to do.
It is no wonder that many of my clients ask me to move in with them because their dog behaves for me and not for them. I realized my number one job is to get the dog under control, my next important job is to convince the client they can do it too; but they need to let themselves off the hook first.
Once they come to terms that they (my clients) aren't professionals, and I come to terms with the fact they (my clients) aren't going to do all the things I tell them to (I am happy with 85%) we can really affect great changes for their dog.
I can't recommend more that dog professionals try an activity with their dog that they have no experience doing or have minimal interest in. Gaining perspective and humility can help us become more effective professionals.