Sue Pearson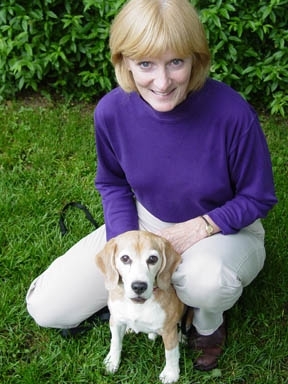 Sue Pearson received a Master's degree in Education from the University of Iowa in 1983 and a beagle named Jessie in 1986. Academia and the world of dogs collided in 1987, when Sue began teaching puppy classes and dog obedience for beginners with the local obedience club.
From 1989 to 1994, Sue developed and taught classes for pet dog owners through the local community college and in 1994, created SPOT & CO. Dog Training. SPOT & CO. promotes dog-friendly training through the use of positive reinforcement, food rewards and games.
Sue is a Certified Pet Dog Trainer (CPDT) and is a charter member of the Association of Pet Dog Trainers (APDT). She participated on an international task force charged with the development of humane training standards, and from 2001 - 2004, served as Treasurer for the APDT Board of Directors. During her tenure on the Board, she was involved in the creation of a separate Council for Certification and directed activities for the Scientific Task Force.
Sue is actively involved with training activities for dogs and volunteers at the local animal shelter in her community. She seeks to educate the public about positive training for dogs and provides demonstrations and seminars throughout the year for a variety of groups and organizations. Sue is a contributing author for "Animal Tracks" in The Iowa Source magazine and lives in Iowa City, IA with her beagle, Alex and her nearly beagle, Listenmissy.
Blog posts by Sue Pearson