A Day Just Like Today
Sue Pearson
| Mon, 10/04/2010 - 20:19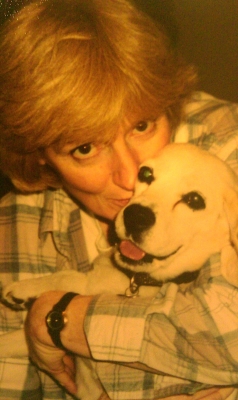 It was October 4th, twenty four years ago today, and I was cruising down Interstate 80, headed east toward the Mississippi River. It was the kind of day that made you remember why you loved living in Iowa – trees on fire, with their crimson and gold leaves waving against a cobalt blue sky, and Hawkeye football on the radio.
I always remember this day like it was yesterday. The Hawks were trailing in the final minute of a cliff-hanger and they had just pulled one out of their proverbial hat -- er, helmet. I don't remember much more about the game, only that I eased the car off the interstate to listen to the final moments of a totally unexpected 24-21 Hawkeye football victory.
The biggest excitement of the day was yet to come, however, as I got back on the interstate and finished the hundred mile ride. Pulling into a small driveway on the outskirts of town, I got out of my car, and was met by a friendly-looking fellow who invited me into the house. As I entered the kitchen, I was greeted by his wife, who quickly disappeared down the stairs and into the basement. What happened next, changed my life forever.
The woman re-appeared with a 12 week old beagle pup in her arms and my search was over. I had been looking for a beagle who looked like the one I grew up with, but these expeditions had always ended in disappointment – until today. I had wanted a boy – the puppy was a girl. No matter, there was something that immediately told me I was not leaving without her. She was mine.
For nearly sixteen years she was mine. We traveled west on the interstate that night, headed for home. I was woefully unprepared for her – I had no carrier, no collar, no leash, and no dog bowl. I had not purchased these things ahead of time, thinking it might jinx the visit. I headed into a local store with the puppy tucked under my arm, walking up and down the aisles looking for just the right collar, leash and dog bowl. With an armload of puppy supplies, we came around the corner and bumped into a manager, who sternly told me that dogs were not allowed in the store. After that proclamation, he quietly leaned over, scratched her ears and told me to go ahead and finish shopping, but to make it quick.
Our journey together began on October 4th, 1986. When my beagle was not quite a year old, a friend from work told me about a local training class and we decided to take our pups together. I think the realization hit me that very first night of class, but I'm willing to say that maybe it was the second class, because I can't remember for sure. But very quickly, I realized that this experience had touched my soul. I was a teacher by training and at heart, and I had always loved dogs. I wanted to learn more. I wanted to train, I wanted to compete – and I knew more than anything else, I wanted to teach classes.
And so the story goes… I helped with a lot of classes, asked my mentors a LOT of questions, competed in obedience and tracking for many years, started my own business -- and ran into a hero along the way who encouraged and cheered me on as I took one step after another on this journey that was always meant to be. And now, when I have time to reflect during these very busy days, I feel fortunate for the joy I've experienced as a trainer, and grateful for the friends who have become part of my life because of dog training. And, each year I celebrate this life-changing 4th day of October -- and a beagle named Jessie.