Shannon McKay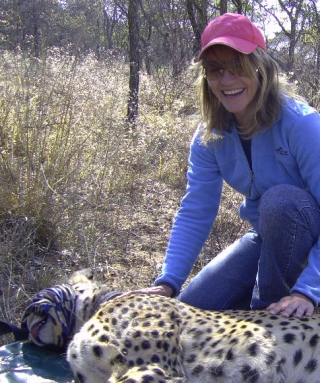 Shannon McKay trained her first dog (a Staffordshire Bull Terrier) at the age of nine and ever since has had a profound interest in the communication potential that exists between man and dog.
In the late 90's Shannon gave up a career in public relations and advertising, and turned her hobby interest in dogs into a fulltime profession. After receiving accreditation as a canine behaviour consultant with the Animal Behaviour Consultants of SA ©, she opened the McKaynine Training Centre, based in Johannesburg, South Africa.
 
McKaynine currently has four branches servicing the Johannesburg and Pretoria areas. The centre is primarily focused on puppy classes and domestic obedience but also offers a number of social dog sport classes. By South African standards the centre is very large and despite working with approximately 250 dogs per week, the centre maintains a very warm community spirit. The emphasis of the centre is on educating owners about their dog's needs and appreciating and enjoying their "dogness" to the benefit of both dog and owner. 
 
Shannon has also trained a number of detection dogs used in conservation with subject species including cheetah, lion, wild dog and leopard. The detection dogs are trained to find scat of the subject species, which is then used by researchers to identify ranges, diet and general health. In some cases individuals of the subject species are darted and then relocated into areas where they can roam freely without persecution.
Subsequent to the success of these projects, Shannon developed a unique detection dog application which enables minimal disturbance of the environment and remote sampling by combining traditional detection dog protocols with forensic scent collection vectors.
She writes extensively for various magazines and websites and also lectures on obedience instruction and basic canine behaviour. In 2009 she implemented a trainer association, Super Pup, which has since become firmly entreched as the premier trainer's association in South Africa.
Shannon holds a MSc degree and a BSc Hons cum laude as well as a certificate in companion animal behaviour and has completed various courses in Biopsychology, Psychology, Physiology and Anatomy.
Leisure time used to involved competition in agility and the breed ring but due to time constraints and a gruelling schedule Shannon now enjoys just hanging out with her numerous animal companions (dogs, cat, sheep and poultry) on her beautiful farm on the outskirts of Johannesburg.
Blog posts by Shannon McKay