Kelly Gorman Dunbar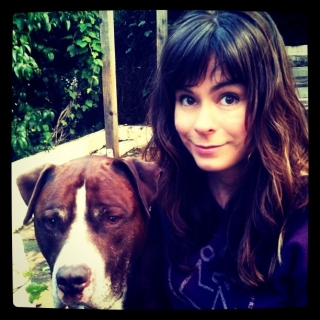 Kelly Gorman Dunbar is a cofounder and the executive editor of dogstardaily.com and a contributing editor at dogtime.com and Animal Cafe.
She is the Founder and President of Open Paw, a non-profit organization devoted to addressing the unwanted animal problem in a whole new way, arming communities worldwide with valuable user and animal friendly training and behavior information with the goal of keeping cats and dogs out of shelters by keeping them in their original homes. Kelly lectures internationally on the principles of Open Paw and consults for animal shelters regarding layout, and staff-and-animal training protocols and procedures.
She is a Director of the Center for Applied Animal Behavior, a multi-faceted business that focuses on teaching people how to train their dogs to be the best canine citizens possible via fun and efficient training techniques involving games and environmental enrichment as rewards for desired behavior. She is a Director for the K9 Games Corporation, a venture dedicated to bringing fun and games to the process of dog training in order to make it easy, entertaining, and accessible for all people, including children.
Kelly recruits and trains the instructors for Dr. Ian Dunbar's SIRIUS Puppy & Dog Training company based in Berkeley, CA. She is the creator of the SIRIUS Sniffers scent-dection curriculum and is also in the process of bringing the French sport of cavage to the United States. Kelly has titled her French Bulldog Hugo-Louis via National Association of Canine Scent Work and enjoys competing in both NACSW nose work and AKC rally trials with her dogs.