Casey Lomonaco KPA CTP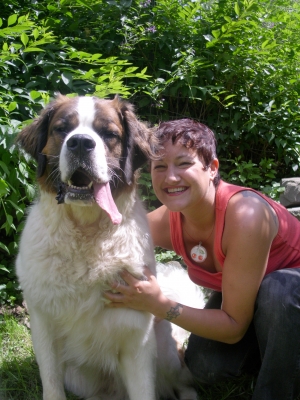 Casey Lomonaco is a graduate of the Karen Pryor Academy and proprietor of Rewarding Behaviors Dog Training in upstate New York. Casey offers a variety of services to clients both in home and at the Clicking with Canines facility in Endicott, NY; including private lessons for a variety of species, off leash play groups, dog bite prevention education for various professional and children's groups, as well as a number of group classes (puppy, foundation, scentwork, games, tricks, On the Town, etc.).

Casey offers seminars for dog trainers and training groups on establishing membership programs to maximize training revenue and profit as well as seminars on positive training for other dog professionals (veterinarians, groomers, shelter/rescue workers, dog walkers, pet sitters).

Casey enjoys writing about science-based behavior modification and training, and has published with www.clickertraining.com, www.dogster.com, www.catster.com, www.petexpertise.com, and Tails Pet Media Group; and is also the 2009 Dogwise APDT John Fisher essay award winner (soon to be published in the APDT Chronicle).
Blog posts by Casey Lomonaco KPA CTP