ANIMAL SHELTERS, HUMANE SOCIETIES & RESCUES
Dog Star Daily®
| Sat, 01/14/2012 - 12:08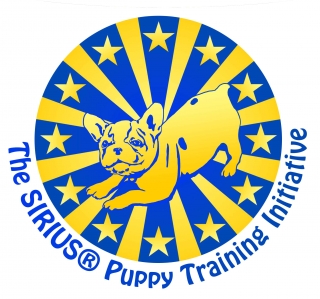 Shelter priorities are to decrease input and increase output. Animal Shelters, Rescue Groups and Humane Societies have done wonders over the past few decades in terms of reducing the number of animals surrendered and the number of animals euthanized but there is still a long way to go.
Obviously, overcrowding in shelters cannot not be resolved without reducing shelter input. Reducing input allows shelter staff and volunteers more time to work with resident dogs and make them more adoptable, thus increasing output. Behavior problems are the #1 reason why people surrender their pets. Consequently, educating prospective and current puppy/dog owners in the community in order to prevent the development of behavior, temperament and training problems is always the main priority, so that more puppies grow up to be good-natured and well-behaved adult dogs and hence, stay in their original homes and out of shelters.
Without appropriate early training, the sequence of events is all too common — many puppies are allowed too much freedom and too little supervision and instruction and hence develop housesoiling and chewing problems. As they reach adolescence, many dogs with problems are relegated to the yard until they "grow out of it". But who's going to housetrain and chewtoy-train the dogs in the yard? — a shrub? Lonely and bored, the dogs soon develop additional predictable doggy habits outdoors, namely digging, barking and escaping. When neighbors complain about the barking, the dog is further confined to the basement or garage (which it destroys). Housed in solitary confinement, many dogs become hyperactive on the few occasions that they are allowed indoors and other dogs de-socialize and become wary and fearful of people. Eventually, many adolescent and young adult dogs are surrendered to shelters.
Common reasons for surrendering the dog are "the landlord objects", "we're moving", or "not enough time". However, the Open Paw Surrender Questionnaire (available in the Open Paw Shelter Manual) soon reveals that these "people reasons" are often excuses for an uneducated dog. "Why does the landlord object?" The landlord objects because the dog has destroyed household fittings and furniture, urine drips through to the apartment below and all the other tenants have complained about the excessive barking. "You're moving? Are you married?" "Yes." "Do your have kids?" "Yes." "Are you taking your husband and children with you?" "Yes." "Then why are you leaving the dog?"
Most families are so excited and delighted when they get a new puppy but within just a few months, many feel frustrated and annoyed and no longer want to keep their adolescent dog because he/she has become hyperactive, inattentive and uncontrollable and developed predictable and preventable behavior and temperament problems. Consequently, the dog is surrendered to a shelter.
Much of the necessary puppy raising and training information for prospective and new puppy owners is available for free download in the form of two of my eBooks — AFTER You Get Your Puppy and BEFORE You Get Your Puppy. Please advertise the availability of these free Books in your Newsletters. Alternatively, download and customize the two free eBooks with your Shelter/Rescue name and contact information and then email them to every doggy person in your database, urging them to forward the books to every puppy/dog owner that they know. Alternatively, you have my permission to burn the two eBooks and 16 Behavior Blueprints to a CD for distribution in puppy packets. Distributing the free eBooks is an excellent way to raise public awareness about the importance and urgency of safely socializing young puppies at home and preventing the development of behavior and temperament problems.
Shelter dogs are best housed according to Open Paw's Minimal Mental Health Requirements to ensure that their stay is both enjoyable and educational, to make them more adoptable and to educate the vibrant volunteer base in the community. Open Paw maintains that just as there are many rules and regulations regarding the physical conditions and physical health of kenneled dogs, there should be equivalent requirements for the dog's mental health, specifically that all dogs should be housed with comfort, companionship, education and entertainment. During the dog's stay, existing behavior, temperament and training problems need to be resolved and the development of additional problems needs to be prevented in order to increase the likelihood of adoption. Without ongoing training, many housetrained dogs become un-housetrained (forced to soil their living area) and many calm and quiet dogs become hyperactive and noisy (from boredom). The purpose of sheltering is to make dogs more adoptable, not less adoptable.
Most shelters are under-staffed and under-budgeted with limited facilities. Moreover, sheltering and re-homing dogs is time-consuming and extremely expensive. (As a useful index, divide the annual gross operating budget by the number of dogs re-homed — from shelter to shelter, the figure ranges from $2,000 to $20,000 per dog!) However, the Open Paw Shelter Behavior and Training Program removes many of these constraints as well as improving the quality of life of the dogs during their stay.
The Open Paw program attracts and trains an enormous volunteer base and so frees up time for shelter staff. For example, volunteers stop by the shelter for 20 minutes on the way to work, during lunch hour, on the way home from work and maybe later in the evening to take dogs to a toilet area and reward them for eliminating. After just a few days, the majority of shelter dogs are re-housetrained (and hence more adoptable) and so, there is no need for staff to spend the greater part of their day cleaning cages. All dogs are handfed by volunteers when classically conditioning or when reward training the dogs to sit and shush and pay attention when people approach, or from hollow chewtoys that autoshape the dogs to settle down quietly and calmly.
Many shelter dogs urgently require behavioral "makeovers" to make them more adoptable. However, in the Open Paw program, the "training of the dogs" becomes the "teacher" that educates the volunteers. Basically, people volunteer their time and in return receive a free education in training and applied animal behavior. An equivalent education at a dog training school/academy would cost a fortune and with nowhere near the wealth of hands-on practical experience. The volunteers' newfound expertise infiltrates the community and helps the volunteers' own dogs as well as the dogs of their family, friends and neighbors.
Benefits for Shelters
1. More people experience the fulfillment and joy of doing a stellar job at raising a puppy. 2. More people get to enjoy their puppy's companionship for a lifetime. 3. More dogs stay in their original puppy homes. 4. Fewer dogs are surrendered to shelters. 5. More dogs have a more enjoyable and profitable time during their stay in the shelter, which now resembles a cross between a University and a Country Club. 6. More dogs find new homes. 7. More rehabilitated dogs stay in their new homes. 8. More people in the community (volunteers and their friends and neighbors) receive a free education in dog behavior and training.