Dog Training For Children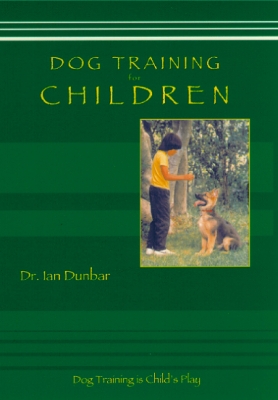 Children have natural advantages as trainers. Dogs like being with them, because they are playful and fun. Children aren't as forceful as adults. Children tend to coax and encourage, so dogs are happier to work for them. All they have to do is learn a few simple training techniques and they'll soon put grown ups in the shade. This video will help younger members of the family make the most of their natural talents, and prove that dog training is indeed, child's play. Adapted from the British television program Dogs With Dunbar.
Topics include: Taking on a new puppy. Housetraining. Early leash training. Teaching Sit and Down. Developing a rapport. Focusing attention. Improving off-leash control. Training a fast recall. Training as a family. Family competitions. Improving the Sit Stay. Teaching with toys. Playing training games.
Other products you might be interested in