5.06 Parvovirus vs. Insufficient Socialization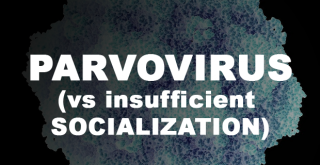 Many veterinarians are sufficiently concerned about the risk posed by canine parvovirus that they advise dog owners to keep their puppies at home until their vaccinations are complete. This poses some serious limitations for socializing your puppy. In this episode the Dunbars assess the true risk of Parvo, and how you can socialize your puppy without putting them at risk of contracting this disease.
At SIRIUS Dog Training, we've started a Puppy Kindergarten class level that welcomes pups as young as 8 weeks. Done correctly it is perfectly safe and does wonders for the pup's developing temperament.