Quiet, Please!
Betty Laurin- C...
| Wed, 10/13/2010 - 07:36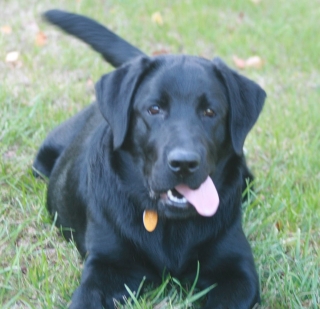 On a recent visit to an animal shelter, I overheard an interesting conversation that a trainer was having with a dog owner who was having a problem with their barking dog. The trainer listened to the owner's concern for just a few seconds and then she smiled and walked across the room to her file cabinet where she handed the dog owner a paper handout on "Barking Dogs". That was it!
It occurred to me at that very moment how quickly some individuals rely on basic handouts to address an individual dog's issues. Barking can become a nuisance but until the owner and trainer get to the root cause of *why* the dog is barking, the barking will not stop. The wrong training or behavioral intervention or advice, in most instances, will only prove to increase the barking instead of decreasing it.
There is an art to being a good trainer and the first step is to listen carefully to why the dog is barking, when the dog barks, the frequency and duration of the barking and what, if any, interventions have been tried by the owner thus far. If the dog owner has tried a variety of interventions, we need to know what they were since they obviously have not been effective or effectively used. Good dog training skills incorporate good listening skills, observing the dog in his/her environment or in the environment where the excessive barking is taking place. Good trainers listen and gather a great deal of history before incorporating a training plan or behavioral modification program. Dogs will bark for a variety of reasons. Many dogs bark to solicit your attention and generally the owner is guilty of giving attention to a barking dog since they address the barking dog with a hush, toy or cookie. Some dogs bark to alert their owner to the doorbell and other dogs bark when they are left alone for extended periods of time. Some dogs bark due to frustration and others may bark due to anxiety or boredom. Whatever the reason, a trainer and dog owner must properly evaluate the root cause of the barking in order for it to be successfully eliminated. The next time your dog barks, be aware of what is going on in the dog's environment at that particular time. Share this information with your professional trainer and between the both of you; a good plan will evolve to alleviate the barking behaviors.
Betty Laurin CPDT-KA, CDBC