FREE SEMINAR: Science-Based Dog Training (with Feeling)
James Lu Dunbar
| Tue, 03/03/2020 - 14:38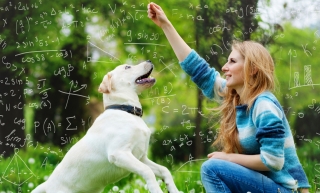 Science-Based Dog Training (with Feeling) is Dr. Ian Dunbar's ultimate dog training seminar and for a limited time it is available to watch for FREE on Dunbar Academy!
It's a distillation of his entire life's work. He's been studying dogs and dog behavior his whole life, as a farm boy, a veterinarian, an academic researcher, a professional dog trainer, and a trainer of dog trainers, and all of those different roles have provided him with a truly unique and unparalleled perspective on the science of dog training AND the easiest ways to get your dog to do what you want them to do.
Day 1 of Science-Based Dog Training (which you can watch for free March 3rd-6th) is called Preventing and Resolving Behavior Problems (We are Wasting Puppyhood!!!) and explains how to resolve all of the most common dog behavior problems. Of course, there's one thing better (and easier!) than solving a problem, and that's preventing it in the first place, so Ian also explains how easy it is to prevent all of the common (and very predictable!) dog behavior problems.
Day 2 (which you can watch for free March 6th-9th) is called Learning Theory Redux (Reward, Punishment, and Rekindling the Relationship) and it explains the science behind dog training. How do dogs learn and how can we teach them and modify their behavior? Dr. Dunbar explains the history of scientific research in this field and how it has shaped the way we train dogs today, and the many ways it has actually undermined effective pet dog training by encouraging people to train like robots and ignore the most valuable training tool of all, the human voice.
Day 3 (which you can watch for free March 9th-12th) is called Off-Leash Lure Reward Training (How to Build Reliability and Control) and it explains how to use lure-reward training to teach your dog to perform specific behaviors on cue. Of course, that's the easy part. Most training consists of motivating your dog to WANT to perform those behaviors on cue, immediately and reliably, even when they are distracted and at a distance, and without the need for any sort of food treats or other training tools. Dr. Dunbar can show you how to achieve maximum reliability with minimum effort by maximizing FUN!
If any of that sounds interesting, you can watch it all for free over the next few days on the Dunbar Academy website. If you don't like feeling rushed, you can also purchase this entire seminar for a one-time fee of just $50. That's 50% off the regular price. This offer will be available for the duration of this campaign, so you have until March 12th at noon PST to take advantage of it.
And Science-Based Dog Training (with Feeling) is just one of the many seminars that are included in the Top Dog Academy. Join the Top Dog Academy today and you'll get access to Science-Based Dog Training (with Feeling) plus 100s of hours of other dog training seminars, workshops and videos, plus podcasts, ebooks, worksheets and more.
Try the Top Dog Academy for free for one month. After that, it's just $20/month and you can cancel at any time. If you join today, you can participate in a LIVE Q+A Webinar with Dr. Dunbar this Thursday, March 5th at 2 pm, where he'll answer your questions about dog training and behavior.