20 Ways to Help Dogs in Need
Nicole Wilde
| Fri, 07/22/2011 - 09:04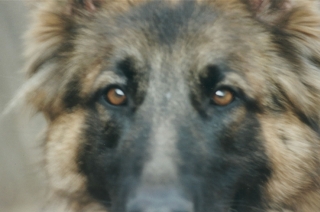 There is a well-known quote by Gandhi that says, "Be the change you want to see in the world." So many of us are dismayed when we hear stories about dogs in need. We want to help, but how best to do that can be daunting. I'd like to share some ideas with you. The offerings in this post are fairly concrete and straightforward. In a future post I'll offer more creative ideas.
Shelter:
1. Volunteer at your local shelter. If you don't want to be in the shelter environment, you can still participate in community adoption days.
2. Donate blankets, food, or crates to your local shelter or rescue group. Check the organization's website to see what they need. You could even spearhead a blanket drive in your community.
3. Take it a step further: Ask if you can post the organization's wish list to your website, and/or make signs for local pet supply stores. Collect the goods and deliver them.
4. Donate a Kuranda bed. These beds are made of PVC and cloth, and keep dogs off cold, wet shelter floors. Through the program, you can purchase a bed from the website and have it shipped to your local shelter. (http://kuranda.com/donate) I donated one of these to the shelter where I adopted my dog Sierra—why not send one to the shelter where you got your dog, to say thanks for saving a life?
Foster:
5. Foster a dog for a rescue organization. Some will even pay for food and medical care while the dog is in your home.
6. Many dogs are in need of temporary shelter.
7. Check into places such as shelters for victims of domestic violence where dogs may need temporary fostering.
8. If you are unable or would prefer not to foster a dog yourself, offer to donate funds to pay for a dog's care while in a foster home.
When People Need Help, Too:
9. Banfield Trust's Pet Peace of Mind program provides care to pets of those in hospice. To learn more and find out whether there is a hospice in your area in need of help, visit http://bit.ly/dgobw1
10. Help people and dogs in need at the same time. Organizations such as PAWS/LA (www.pawsla.org) help AIDS patients by delivering dog food and generally assisting with the care of their dogs. Use online search engines to find out what organizations are in your area.
11. Volunteer to drive dogs of the elderly and disabled to appointments for medical care, etcetera, or become a volunteer dog walker for them—you'll get the exercise benefits too.
Donate/Fundraise:
Got a talent or product? Donate it for fundraiser raffles.
12. Many homeless people with pets go to food banks for help. Donate dog food to your local food bank.
13. Prefer to donate to a national organization? Check them out first on www.charitynavigator.org.
14. Assist your favorite animal charity by having a virtual fundraiser. Use social networking sites such as Twitter and Facebook to spread the word. Websites such as www.firstgiving.com will allow you collect funds online
15. Do you run a business? Donate a percentage of sales to the dog-related charity of your choice.
16. Have a garage sale—better yet, get your whole community to participate—and donate all or a percentage of the profits.
17. Have a recycling drive. Place bins for cans and bottles in your office, local pet supply shops, etc. and donate the proceeds.
18. Organize a silent auction. Solicit donations from companies and from your community.
19. Spearhead a dog food drive, then donate the collection to your local shelter or food pantry. Get local pet supply businesses involved, too!
20. Set up a large box outside pet supply stores and ask for donations of gently used pet items such as bedding, dog toys, etc. Donate to your favorite group.
Products from Nicole Wilde