Marie Finnegan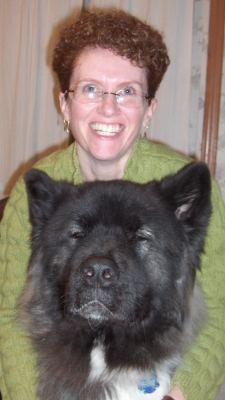 Marie Finnegan is the founder and owner of K-9 Solutions Dog Training Inc.
Specializing in private training for dogs and their owners, her focus is teaching effective communication between the two for the betterment of the relationship. Her motto is, "I do not whisper, I translate."
Marie has been training her own dogs since 1992 and decided to pursue a professional career in training in 2000 after noticing that many dogs at her local shelter were given up for simple training issues. Of that period she says, "I knew enough to know I didn't know quite enough to teach others, so I went in search of some advanced training. I found myself fascinated by the whole process of teaching, behavior modification and effective communication." Her thirst for knowledge lead to a yearlong hands-on apprenticeship learning both traditional and progressive techniques,
Marie focuses on reward-based training to help build a better bond between dog and owner. Her experience includes working with deaf dogs, police drug dogs, and cadaver search dogs. For fun she does tracking with her Akita.
Marie also runs a prison program, K-9 Corrections, though her local humane society. The program pairs unruly, and therefore at risk, shelter dogs with prisoners for hands-on round the clock training to teach the dogs the skills they need to become more adoptable. She is a member of the Association of Pet Dog Trainers and The Tracking Club of Maine. She has been a contributor to Akita World and Just Frenchies magazines and the Downeast Dog News.
An avid reader, she enjoys continually learning what makes dogs tick. A few attempts in the obedience ring with her Frenchie, which has produced no ribbon results as of yet, but some great lessons and fun stories to share. "We never stop learning about training and behavior. That's what keeps it fun for me."
Marie lives in Maine with her husband and two children. They share their home with Jack the long coated Akita, Missy the Frenchie, and Jenny the pug.