Sarah Whitehead, BA(Hons), MSc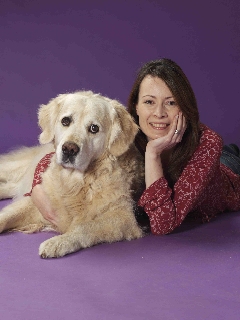 Sarah Whitehead is a behaviour specialist and trainer running a busy practice in the South of England.
Sarah originally trained with John Fisher and became his Head of Practice before his sad death in 1997. She now specialises in resolving behavioural problems in dogs and cats, as well as running the 'Think Dog' chain of puppy and dog training classes – with 18 branches now established.
Sarah is an international lecturer and a member of the APBC (Association of Pet Behaviour Counsellors), UK APDT, and a Director of Alpha Education - an organisation providing accredited education courses in the field of behaviour and training. (www.thinkdog.org)
She is the author/editor of 23 books on canine and feline behaviour and training. Her books, 'Puppy Training for Children' and 'The Puppy Survival Guide' are bestsellers in several different languages and her new book published by Hamlyn, called 'City Dog' will be out in the Autumn.
Sarah has just launched a new online puppy training programme and is currently working on a new book titled 'Talk Dog' – a guide to canine body language and facial expression.
Sarah is a regular contributor to the specialist press, is a feature writer for Dogs Today magazine, and is a frequent guest on many TV and radio programmes.
As well as animal behaviour, Sarah has a special interest in human psychology. She is an NLP Master Practitioner and has a passion for successful strategies in adult learning.
Sarah lives in Berkshire, England, with Windsor, the Golden Retriever, Tao and Jackson – both rescue crosses, and Alex the cat – who rules the roost.