Tara Choules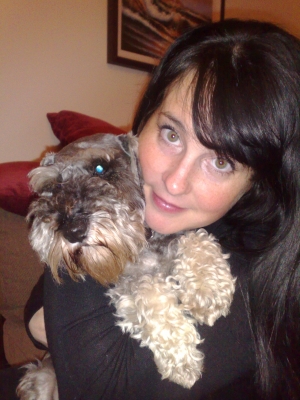 Tara Choules CCPDT, MAPDT 00852, CAP2, HNC
Tara owns Dog Training Ireland www.dogtrainingireland.ie with Lisa Whelan.  Tara lives with her two dogs Zak, a mini Dachshund and Boomer, a mini Schnauzer and her husband Philip in Ratoath, Co Meath, Ireland.
Dog Training Ireland is a training company that has a mission to help dogs live in our human world through better understanding and communication.  Tara started out rescuing dogs from pounds in Dublin and re-homing them back in 2001 with Lisa.  It became apparent that many dogs were surrendered to the pounds for reasons that were easily solvable.  Resources and help for people were virtually non-existent.  
As a result Tara attended Bishop Burton in East Yorkshire (UK) with Lisa and they received their HNC in Canine Training & Behaviour in 2004.  Later that year they became members of the APDT (UK), which requires assessment, and in 2005 they achieved their CAP2 from Learning About Dogs (Kay Laurence).  In 2008 they achieved their CPDT certification.  Tara is currently studying a BSc (HONS) in applied animal behaviour with with Sparsholt College.
 
Since it's inception in 2004 Dog Training Ireland and it's trainers have gone from strength to strength and is still growing.  The company now employs 6 staff and runs a busy Intern programme for those studying in the area of canine training and behaviour.
Almost 3000 Irish dogs have been trained at Dog Training Ireland classes.  DTI runs courses and workshops in Puppy Socialisation, Pet Dog Obedience, Behaviour modification and Aggression, Agility and Gundog and of course hosts Seminars and workshops by Dr Ian Dunbar.
In January 2009 Dog Training Ireland moved to a new 5000 square foot training centre and we have introduced day-care for all breeds. This is the first Day-care facility in Ireland and boy are we proud!
We have hosted two Dr Ian Dunbar Seminars and Workshops and hope to host many more in the future. We enjoy every minute of Kelly and Ian's visits.