Nicole S. Silvers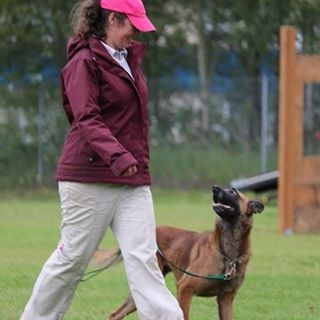 Nicole started her animal-related career after quitting 3 frustrating years of classroom teaching.  Toying with the idea of pursuing a veterinary career, she spent 6 months working as a Pet Nurse at a retail veterinary chain. She then realized that animal behavior was her real interest. Accredited as a dog trainer by PetSmart in 2003, she spent 3 years teaching group classes for the retail chain, then moved to another small "positive-only" training organization, and off on her own.  And so it begins...
Nicole currently lives surrounded by dogs on 40 secluded acres, just north of Fairbanks, AK. Exactly how many of the 24 resident dogs are hers and how many are her husband's depend on which one you ask, and why!  Nicole stays busy operating a small board & train facility also offering day camp. 
Some previous essays are available at http://mswhisperer.blogspot.com.  
Blog posts by Nicole S. Silvers