Dr. Roger Abrantes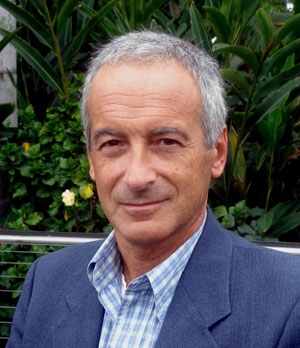 Roger Abrantes, Ph.D. in Evolutionary Biology and Ethology, and BA in Philosophy, DHC, DF, MAPBC, born in Portugal in 1951, has lived most of his life in Denmark. He is the author of 17 books in English, German, Spanish, Danish, Swedish, Norwegian, Italian, and Czech, and numerous articles on behavior. He is probably one of the most versatile ethologists in the world.
His work ranges from lecturing at the Ethology Institute Cambridge, where he is the scientific director, to appearances as a guest lecturer at universities worldwide, popular talks, seminars, as well as being a special advisor to the Portuguese GNR (the Military Academy trained police) on the canine detection of narcotics and explosives.
He has written popular books with sound advice to pet owners as well as theoretical scientific dissertations. He teaches ethology, and epistemology (theory of knowledge), besides his practical work with dogs and horses.
He is a popular guest on TV and radio programs in his home countries and in the US. His English books Dog Language–An Encyclopedia of Canine Behavior and The Evolution Of Canine Social Behavior became hits the moment they reached the US bookshelves. He lectures often in the US.
Dr. Abrantes is especially known for his views on social behavior and its applications to the daily understanding of pet behavior; and for his no-nonsense working methods, a practical and thorough application of Ethology and Learning Theory, teaching the animal the new patterns patiently and efficiently step by step.
His actual work comprises marine biology environmental management in Thailand, the supervision of the training of landmine-detecting rats in Tanzania, and his advisory work for the canine company of the GNR.
Roger Abrantes is truly a citizen of the world. If you ask him where he lives, he will answer you 'Planet Earth' and there's something about it. He lives though mostly on an island, which name he refuses to reveal, in the south of Thailand. He speaks nine languages, English, Portuguese, French, Danish, and Swedish (fluently), Spanish, Italian, German, and Thai (less fluently).
He is also a keen sportsman, having raced cars for many years. He has also played roller hockey in the German Bundesliga where he was his team's first goal-keeper. Nowadays he runs 10 ks and plays pool (8-ball and 9-ball) and when he's not working, he dedicates himself to his two life-long passions: reading (everything) and listening to music (Blues, Rock, New-Age).